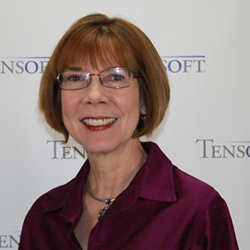 "Something that was kind of a big deal happened this week." That's the first sentence from a post published March 23, 2017 on The DenSter, a blog about Microsoft Dynamics NAV. As the author reveals, the big deal is the announcement by Microsoft that its new SaaS ERP solution, Dynamics 365 for Financials, will operate on the same codebase as Microsoft Dynamics NAV (Navision).
The blog goes on to explain why this is a big deal:
First it falls right in line with Microsoft's "AND strategy" when it comes to cloud ERP and on premise ERP. BOTH are essential to Microsoft, and BOTH will have a place in their product line. Second, and this is where NAV is kind of unique, it will allow Dynamics 365 for Financials to be "Full NAV" in the cloud. Let that sink in: Microsoft is committing to having full Dynamics NAV functionality in Dynamics 365. Whether you implement in the cloud or on premise, your ERP will operate on the same codebase. As far as I can tell, there are not many ERP products that provide this.
I have to agree that this is exceptional news, especially considering the price point for Microsoft Dynamics 365 for Financials! And this point has not been lost on others in this ecosystem – the level of excitement about this in social media channels is pretty phenomenal.
Here's what one formerly doubtful Microsoft partner had to say about this news in an April 7 blog post entitled "Overdue Announcement Made: Dynamics 365 for Financials will have the full functionality of Dynamics NAV":
If you have been a follower of our blogs about Dynamics NAV, then you will have noticed our almost year long silence about the software….. Because Dynamics 365 for Financials only contained a subset of Dynamics NAV functionality, we did not think that Dynamics for Financials would be a good fit for our clientele. Our stance on this has changed as Dynamics 365 for Financials will have "full NAV" functionality by the end of the year…. Stay tuned for updates about Dynamics 365 for Financials' new path and re-gained strength in both our blogs and on our website.
Here at Tensoft, we're no less excited by this announcement. With our long history of focus on the needs of the technology industry, the ability to offer "full NAV" functionality delivered as a low cost SaaS solution is definitely a big deal. As Tensoft COO Dan Berube explains: "In high tech, there's often a great amount of complexity even at the small companies. We've had customers with as few as 20 employees that are already multi-national organizations. They need multi-currency functionality, of course, and they're looking to get much efficiency out of their ERP as possible. Microsoft Dynamics 365 for Financials will absolutely do that."
What's next for Microsoft Dynamics 365 for Financials, after this big announcement? Not surprisingly, Microsoft also announced that it will soon expand this release to more countries. And, to get updates of what else is in development for future releases, all you need to do is check the published roadmap. SaaS ERP doesn't get any better than that!