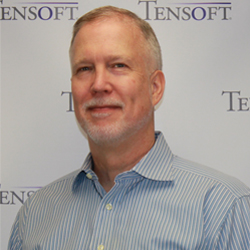 As I am sure many of you are well aware, FASB recently proposed a one year deferral for the new revenue recognition standard, ASC 606. Even though these changes are now a little further away and many companies seem to breathing a sigh of relief, it would be a mistake to procrastinate.
The results of a recent BDO survey found that there are two major challenges being cited by board members of US public companies when it comes to implementing ASC 606 by the deadline:
1) Updating related internal systems and policies; and,
2) Modifying existing contracts with customers.
Although companies seem to acknowledge these challenges, relatively few have yet taken concrete steps to overcome them. Both challenges may seem daunting, and – honestly – they will be for many companies. For example, in order to tackle the second challenge, accounting staff will have to go back into each contract with their customers and recalculate the financial impact under the new standard. The amount of time and effort required to complete this task alone will vary from company to company, but chances are that much of the work will be manual and very time-consuming.
Tensoft recommends a general framework for staying organized and efficient when recognizing revenue which is worth repeating here. This framework organizes the requirements into three categories based on an overall revenue process model. The three categories are:
1) Determining the revenue model. Be sure to identify the appropriate compliance regulations and the revenue rules for the products sold based on these concepts. It is important to complete this on an annual basis and monitor for any changes throughout the year.
2) Applying the revenue model to sales that occur. After determining the revenue rules and values, the next category requires applying said values to real company transactions as they occur. Within this category considers your sales model (how sales occur), as well as the transactions that are created for which the determined revenue rules are applied, and then automates the consistent processing of the revenue.
3) Recognizing revenue based on the revenue recognition concepts. Simply by following the steps above you can expect your revenue recognition process to be more organized and efficient. However, as a final step it is still important to review the sub-ledger validation, special case or exception rules needed, as well as the general processes around revenue recognition.
While this will give you a general framework for approaching revenue recognition at your company, you should follow guidance that has been provided by the Big 4 on how to recognize revenue from customer contracts based on the new standard, ASC 606. ,Here's the widely disseminated five step process for that:
1. Identify contract(s) with customers
2. Identify separate performance obligations in the contract(s)
3. Determine the transaction price.
4. Allocate the transaction price
5. Recognize revenue when the performance obligation is satisfied.
Regardless of where your company currently stands in this process, there will be many challenges moving forward. Our advice to you is to: Be prepared – do not wait till the last minute to begin implementing the new standard. Begin taking the necessary steps now. For some companies that may mean hiring external staff to assist with the increased workload. Just remember to start early and get the help you need to succeed – whether that's a more hands to help, or more efficient and automated internal systems to meet the challenges ahead.
– By Bob Scarborough, President and CEO, Tensoft Inc.