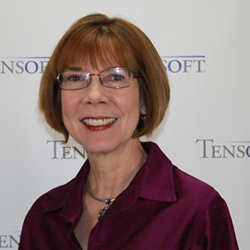 If your company currently designs 2.5D ASIC SiPs – or plans to – be sure to register for Open-Silicon's webinar on how to streamline your ASIC production and ramp quickly and successfully. A Tensoft customer since 2006, Open-Silicon will be presenting this informative online session on March 6 at 8 AM Pacific Time. There's no charge to attend, so be sure to forward this to any colleagues who may be interested.
While most readers in the semiconductor industry will be at least somewhat familiar with Open-Silicon, did you know that they use Tensoft FSM to manage their complex supply chain, including hundreds of supplier relationships, and many, many customers? Here's what former Open-Silicon Corporate Controller Ron Beeson had to say about why Open-Silicon chose Tensoft FSM:
"I've had extensive experience with fabless manufacturing and inventory costing, so I'm well aware of the drawbacks of unintegrated systems. To gain the efficiencies that we've achieved, it was vital that we select and implement a truly end-to-end solution, completely integrated with a solid financial system that can scale as we grow. We chose the right solution."
Here are just a few ways that Tensoft FSM helps Open-Silicon manage their supply chain today, as it has since 2006:
• Managing production procurement;
• Tracking supply chain metrics;
• Product configuration management.
Ted Tresch, former Senior Operations Manager at Open-Silicon points out just one of the reasons that Tensoft FSM works so well for the semiconductor industry:
"Many systems match purchase orders to invoices and receivers. One of the things we like about Tensoft FSM is that it does 'quad' matching. That is, it also matches the PO, invoice, and receiver to the lot number. That's essential to tracking lots through the process. From an operations standpoint, we use the lot number for failure analysis and quality control. From a financial standpoint, tracking the lot numbers is key to our contractual arrangements with suppliers and holding them responsible for their work."
To read more about how Tensoft and Tensoft FSM support Open-Silicon's complex supply chain processes and help them successfully deliver services to their customers, take a look at this customer case study: https://tensoft.com/wp-content/uploads/2016/06/Open-SiliconTensoft0805100708.pdf.
If you're interested in seeing how Tensoft FSM can help streamline your technology company's financial and operations processes, please contact us today for more information.