If you have missed this webcast and would like to view the recording, please fill the form on the right.

For high-tech product companies, it's critical to capture and manage all the demand signals for the entire value chain, from finished product to end customer. Managing these industry-specific and distributor-based requirements is difficult – if not impossible – with just the order-to-cash functionality in ERP systems.
This complex task begs for a purpose-built SaaS application that delivers demand management with a distribution focus.
In this webcast, learn how Tensoft DemandOps can:
Deliver end-to-end Order Management for the semiconductor, IoT & AI industries.
Provide integrated booking / billing / backlog reporting.
Alleviate sales operations constraints.
Streamline complex pricing and shipping models, as well as distribution management.
Support complex part number models and management.
---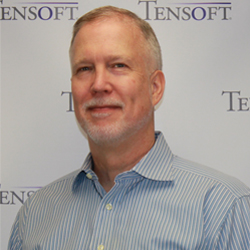 Presenter: Bob Scarborough
Date: Tuesday, March 13th, 2018
Time: 10:00 AM – 11:00 AM
Title: How to Manage Demand in a Distribution-Based Model
---
If you have any questions, or need help in any way, please don't hesitate to contact us.