Microsoft Power BI
Microsoft Power BI is a robust, powerful reporting and analytics tool.  It unifies organizational data in the cloud and/or on-premises, and provides a 360-degree view of the most important metrics via Power BI dashboards. For the 16th consecutive year, Microsoft has been positioned as a leader in Gartner's 2023 Magic Quadrant for Analytics and Business Intelligence Platforms.
Tensoft utilizes Power BI with its vertical industry solutions to empower users with key performance metrics that are industry-specific. To know more about Power BI and its features, click here for a fact sheet. Check out the video on right to know how Power BI can help your company!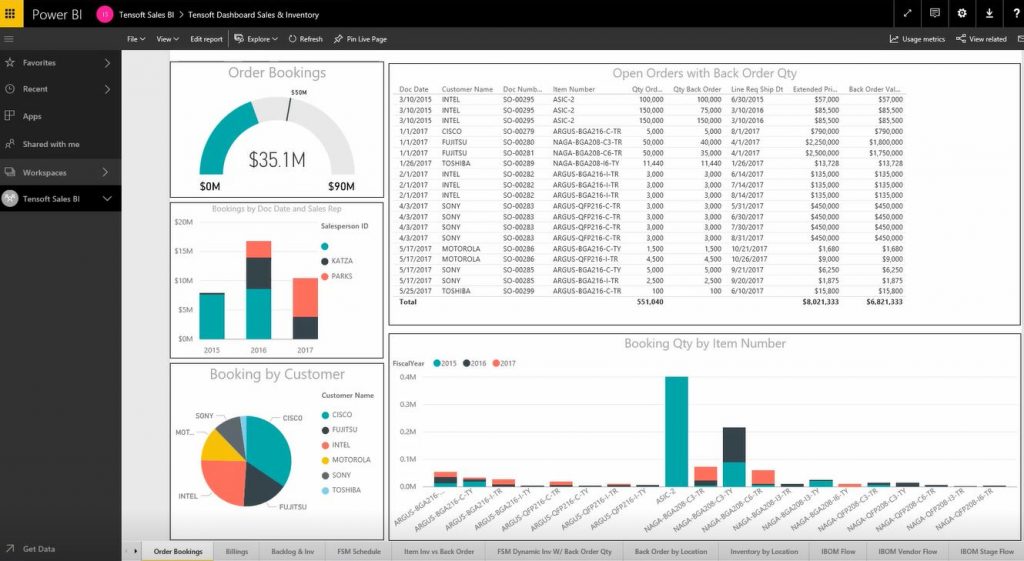 How Does Tensoft Infuse Its Solutions with Power BI?
Power BI is a natural solution for Microsoft-based technologies, including Tensoft applications and Microsoft Dynamics ERP & CRM.  Tensoft prides itself in delivering both relevant and modern technologies in the most self-serviced friendly capacity available.  We infuse our industry experience, know-how and reporting capability into the Power BI dashboard.  Make exception-based decisions quickly and capitalize on changing real-time analysis and events with Power BI.
---