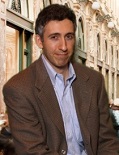 Tensoft is excited to announce a new semiconductor client win with GaN Systems Inc. located in Ottawa Canada. GaN Systems is the leading manufacturer of gallium nitride high power transistors for consumer, enterprise, industrial, solar/wind/smartgrid, and transportation power conversion applications. The company will take advantage of Tensoft's Software-as-a-Service (SaaS) solution to manage end-to-end semiconductor ERP processes. Central to the SaaS cloud offering is Tensoft Fabless Semiconductor Management (FSM) which has the ability to support all aspects of semiconductor manufacturing and supply chain processes.
Commenting on the decision, President Girvan Patterson of GaN Systems shared "We selected the Tensoft semiconductor cloud to automate and manage our core ERP processes. GaN Systems views Tensoft as a specialist IT solutions provider with the keen ability and experience to support and scale to the expected growth of our business operations. We look forward to implementing the system."
By adopting Tensoft, GaN systems is now in a position to quickly take advantage of a turnkey, cloud based system built to provide industry exacting features and process flows for integrated circuit and related manufacturers experiencing growth and seeking support for high volume production. Tensoft solutions were created with the customer in mind and thus can easily integrate, keep track of important operational and financial data, and include 24/7 infrastructure support with a 99.9% uptime availability. These are just a few of the advantages GaN systems will be able to utilize .
Both companies are looking forward to seeing how this agreement and the Tensoft solution will help GaN systems thrive in the future.
To learn more about how Tensoft plans to assist GaN Systems Inc. click here to read the official press release.