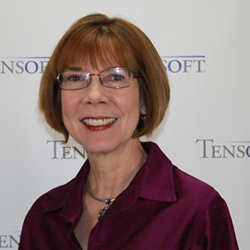 As an established cloud revenue recognition application provider for omni-channel software and technology companies, Tensoft understands that the needs of emerging start-ups and mid-sized companies are not always very different from that of larger companies. In fact, smaller software and technology enterprises often have the operational complexities of much larger companies. A key difference, however, is that their staff and budget resources are typically more limited.
That's why we offer "Tensoft Revenue Lens Express" as an alternative to "Tensoft Revenue Lens Pro." Tensoft Revenue Lens Express includes all of the functionality of the Revenue Lens family, with the exception of the Fair Value features (ASC 606 / IFRS 15 Compliance). Included in the Express offering is the Revenue Management module, Contract Billing Management module and Product Configuration.
Essentially, Tensoft Revenue Lens Express is the same product as Tensoft Revenue Lens Pro, packaged for small to mid-sized businesses with relatively lower transaction volumes. It is designed to give you a solid base platform for revenue recognition, with structured processes to scale your company. And, the fixed fee implementation is designed to produce rapid results as well, allowing most customers to go live within a short time frame of 6-8 weeks.
Tensoft CEO Bob Scarborough recently had this to say: "Our goal is to support companies with this need at each stage of their company scale, from early product sales scaling into significant volume. Our Express approach gives early stage companies the opportunity to invest at the right level with the right level of support, and to scale comfortably as revenue grows."
To learn more about the features and benefits of Revenue Lens, read this fact sheet.
Customer Success Story
Learn how Tensoft Revenue Lens helped manage complex revenue recognition processes and turn painful audits into problem-free audits for this Tensoft customer. View the case-study here.