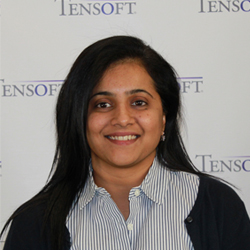 At Tensoft, we put customers at the center of our business. We believe in empowering our customers with the best resources possible to make their work life easier and more productive. As a part of our customer commitment, we launched a new and improved version of Tensoft CustomerSpace few years ago. This one-stop location for support and customer-exclusive benefits is Tensoft Knowledge Base. We think you'll find that it is simple, intuitive and will help solve your problems asap.
Below are the top three benefits of using Tensoft Knowledge Base:
1. Get access to customer exclusive resources:
Did you miss a customer training webcast and wish to see the recording? Do you want to know about the new features in our latest product release? Are you looking for product lifecycle information? You can access all this information and much more on the Tensoft Knowledge Base. And, you can find answers to all your questions using the search bar and also look for relevant articles based on the keywords.
2. Submit a support request:
The streamlined customer support process in the Tensoft Knowledge Base is beneficial and allows you to quickly submit a support ticket and track its status. You can see your current support ticket as well as the support tickets you are CC'd on!
3. Get access to community features:
With Tensoft Knowledge Base, you can communicate with other users and Tensoft consultants. You can discuss industry topics, join an existing conversation, vote and comment on conversations. It also allows you to request new features that you think will be helpful.
Based on our support cases with the customers and product updates, we add relevant articles to the knowledge base on a regular basis. Make sure to check this great resource for quick answers. We encourage all our customers to register here and become a Tensoft Power User today!