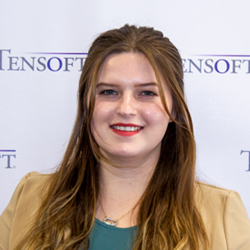 Last month, Tensoft released a minor update for Tensoft SemiOps. This update included enhancements and new features in response to user feedback.
Shipping Updates
With this new release of Tensoft SemiOps, you can modify certain data items after a shipment has been finalized or a financial transaction has been posted. It provides you with increased flexibility and control over your shipping operations. The feature has been designed to accommodate both sales orders and transfer orders, ensuring a seamless experience for users managing their shipping processes.
The new 'Update Shipping Info' screen has a lot more options available and it empowers users to update and manage pertinent shipping information within the system after the order has been finalized. You can make changes to Ship Method, Ship Details, Tracking Number, number of boxes, and weight for posted shipments.
This new screen is convenient for backdating an order at the end of the month close and managing budgets. Within the new interface, users have the ability to conveniently access, and review filtered Purchase Orders and Transfer Orders based on their respective ship dates. The shipping forms like packing slip, commercial invoice, etc. dynamically update to accurately reflect the newly entered information.
Inventory History Report
A new report is available in Tensoft SemiOps for audit tracking of inventory changes. You can track who within your organization made any changes to the inventory and when.

To learn more about SemiOps and its capabilities, visit our website or contact us today!