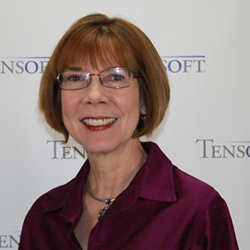 Since its launch in April 2018, Microsoft Dynamics 365 Business Central has been making waves in the cloud accounting and financial/ERP market for small to mid-sized businesses. This all-in-one business management solution has been expanding at a rapid pace to serve companies in more countries – and in more languages – with the help of its combined localization strategy that includes both Microsoft-led and partner-led models.
The aggressive plans for expanding Microsoft Dynamics 365 Business Central's reach even further, makes it easier for partners (like Tensoft) to serve customers throughout the world, and for those customers to have a great user experience at all of their locations. This is a huge bonus for companies in the technology industry, where it's common to have overseas operations by the time headcount reaches 50 employees, or even less! As of today, Microsoft Dynamics 365 Business Central is currently available in 16 markets:
North America
• Canada
• United States
Europe
• Austria
• Belgium
• Denmark
• Germany
• Finland
• France
• Italy
• Netherlands
• Spain
• Sweden
• Switzerland
• United Kingdom
Asia Pacific
• Australia
• New Zealand

Stay tuned for the announcement of even more localized version with the upcoming October 2018 release.
If you haven't heard already, Dynamics 365 Business Central hosted by Microsoft on Azure, and includes all of the full-featured functionality that has taken years to build – and road test – in Microsoft Dynamics NAV (formerly called "Navision"). Simply put, this is the perfect solution for companies to connect and grow their businesses. And, Microsoft's localization plans make it possible to give access to your users in their native language.
To learn more about Tensoft and how it has helped companies like yours get off to a great start with Dynamics 365 Business Central, click here.