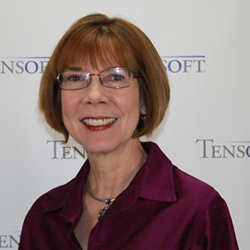 We are excited to announce Momentum 2.0, our new online user conference for Tensoft customers. Since 2005, Momentum has always been a great resource for our semiconductor customers to learn "what's new" and to keep up with industry best practices. This year we have broadened the conference to include great content for everyone: Tensoft SemiOps (FSM), Tensoft Revenue Lens (RCM, RDM, CBM or RRM), and Microsoft Dynamics 365 Business Central customers. Going forward, this customer-only event will be held quarterly, and will cover a broad range of topics to empower our customers with the latest product know-how.
Join us right from your desk for free!
For 2018, we're kicking off Momentum 2.0 in mid-October. Since it's online, it will be easier than ever to attend. Plus, all Tensoft customers can attend at no cost. To make it easier to fit into your schedules, it will be presented over three days. You can attend all sessions or just the individual sessions that you want.
Conference Agenda:
Tuesday, October 16
• What's New in Revenue Lens
Wednesday, October 17
• Managing Engineering in SemiOps
• Introducing Microsoft Dynamics 365 Business Central
Thursday, October 18
• What's New in SemiOps
• Invoice Integration in SemiOps
By attending Momentum, you can:
• Get an in-depth understanding of Tensoft applications
• Learn product tips and tricks from our knowledgeable presenters
• Get answers to your product / feature specific questions
• Learn about the product roadmap
For more details, please visit the Momentum 2.0 pages on our website. To get some insight into what you can expect, read the testimonials of our previous attendees here. You can also view the presentation slides of our previous conferences on the Tensoft Knowledge Base.