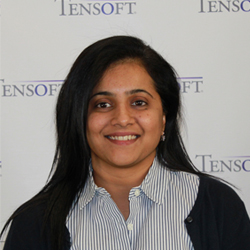 The October 2018 release of Dynamics 365 Business Central will mark a milestone for the Dynamics SMB products. With Business Central everywhere – the availability of cloud, on-premises, and hybrid deployment options – the different products like Dynamics SL, Dynamics GP, and older version of Dynamics NAV, will be considered as customers of Business Central. They all will become a part of this highly adaptable unified solution, thus giving power to the users to access their business data from anywhere regardless of the platform and device and make informed decisions to grow their business.
This new release also brings a new refreshed desktop experience along with other enhancements for all the customers irrespective of their deployment option. It is geared to provide a modern user experience to facilitate easy adaption and improve the overall user productivity.
"The list functions – such as filtering on columns, sorting and exporting to Excel – were already great features on all the list screens," says Dan Berube, COO of Tensoft. "The additional improvements to the lists will make it even easier for users to find the data they are looking for. For users who prefer more of a desktop experience, Business Central allows the download of a light client that connects to your Business Central data in the cloud. It is great to see these access points all becoming more similar."
Previously, it was not possible to edit the pre-defined permission sets and customize them as per the organizational needs. But with this release, the permission sets will be editable. "The change to permission sets will allow users to refine security in ways that was not possible before. For larger organizations that want to have greater control of access to specific screens and functions this will be a welcomed addition," Berube adds.
Other planned features include enhanced Power BI embed experience, localization and translation apps to make Business Central available in new markets, Intelligent edge, etc. For more details on the upcoming October 2018 release, read the release notes here.
To learn how Tensoft can help you with a quick implementation of Dynamics 365 Business Central, contact us today.