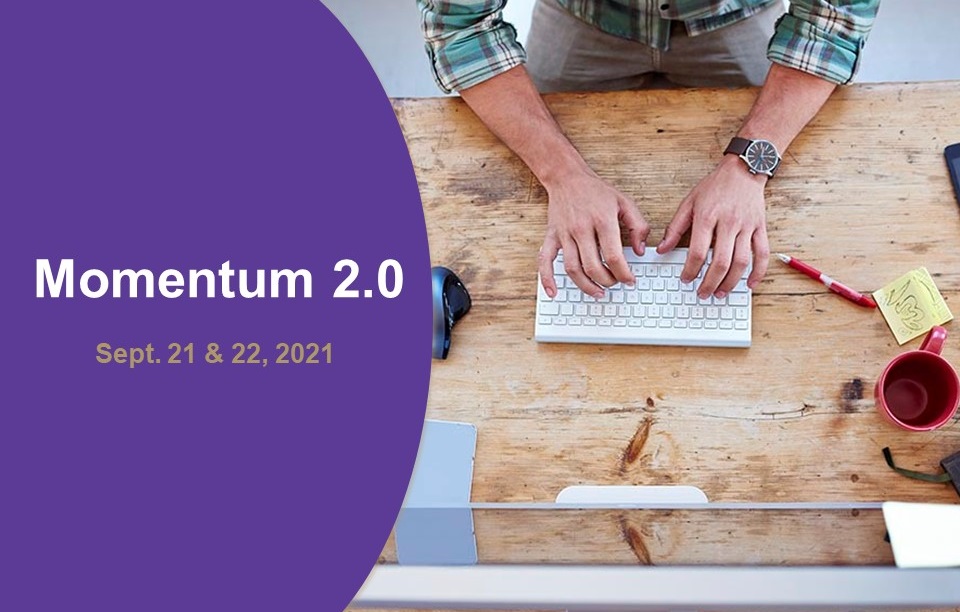 We are excited to announce Momentum 2.0, Fall 2021! It will be held on September 21 & 22 and sessions will be distributed over two half-days.
What is Momentum 2.0?
Momentum 2.0 is Tensoft's online user conference hosted exclusively for Tensoft customers. It brings two days of complimentary training straight from the product experts. The key benefits of attending Momentum 2.0 are:
Opportunity to learn from the product experts
Get insight on the new product updates and roadmap
Get free training
Learn best practices
Get answers to your product questions – Live Q & A after each session
It is a Virtual Event, so you can attend wherever you are
What Topics Will Be Covered This Quarter?
Like always, we have built the conference agenda based on input from our customers and product experts. This quarter, we'll cover training sessions on Tensoft SemiOps, DemandOps and Microsoft Dynamics 365 Business Central. See the detailed agenda below-
Tensoft Security Updates & New Features
Presenter: David Sutton & John Ocampo
Overview of SemiOps & DemandOps to Business Central Integration
Presenter: Jason Ochipa & John Ocampo
Microsoft Dynamics 365 Business Central: Tips & Tricks
Presenter: Jason Ochipa
Monthly Financial Close Process for SemiOps & Business Central
Presenter: Jason Ochipa & John Ocampo
What's New in Tensoft DemandOps
Presenter: Monica Ramirez-Brennan
Configuration Management in SemiOps
Presenter: Eddie Gu
Did You Know?
We have been hosting Momentum for our semiconductor customers since 2005. We transitioned from an in-person event to a virtual event in 2018 to reach a broader audience.
For more information on Momentum, visit https://tensoft.com/our-customers/momentum/ or contact us!