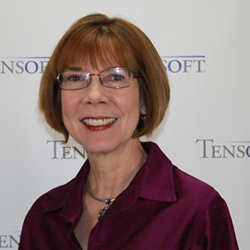 We haven't failed to notice that we're on track for our best year ever for new Tensoft SemiOps customers, which is good news both for Tensoft and for our customers. We've added a raft of great new customers, and we're excited to be working with so many smart companies. While luck, a strong product, marketing and a good reputation are always key factors in successful sales, we think there are a couple of specific things that are making Tensoft SemiOps more appealing than ever.
Is Your Company a Start-up or a Mature Enterprise?
There are so many ways in which the business software and operational needs of start-ups and mature enterprises differ that it's hard to know where to begin. But availability of cash and resources are two key differences. And, they can end up being reasons for delaying adoption of a supply chain/ERP solution, right at the time when your company needs it most.
That's why we began offering "SemiOps Express."  This bundled solution gives qualified start-ups early access to the standard SemiOps functionality, with a just a few less functions to start. The subscription licensing is offered at a substantially lower price point, and is enabled through a fixed price, tightly scoped implementation for a quick "go-live." The implementation methodology is unique and designed both for speed and to reduce the effort required from your time-constrained resources. For more details, you can view a fact sheet here.
For our customers who outgrow SemiOps Express – and for companies that are already mature enterprises – we offer "SemiOps Pro." This version includes all SemiOps modules – production planning, production and inventory, production configuration, production finance, DemandOps – and an implementation plan customized to your needs. And, our trading partners platform – with existing integrations to industry suppliers and EDI transactions – shortens the time to value. To learn more about the features and benefits of SemiOps Pro, see this fact sheet or any of these customer case studies.

Do You Want to Keep Your Accounting System, or Could You Use an Upgrade?
Not too long ago, customers were looking for "all-in-one," monolithic ERP systems. In recent years, however, the trend has been away from that. Today, more companies are taking a "post-modern ERP' approach – similar to the "best-of-breed" strategy that many of us are already familiar with. Faster, easier, better integration enables this strategy and approach, as discussed in this related blog post.
To address the demand for options other than an "all-in-one" solution, Tensoft now offers three ways to adopt SemiOps, as shown in the graphic below.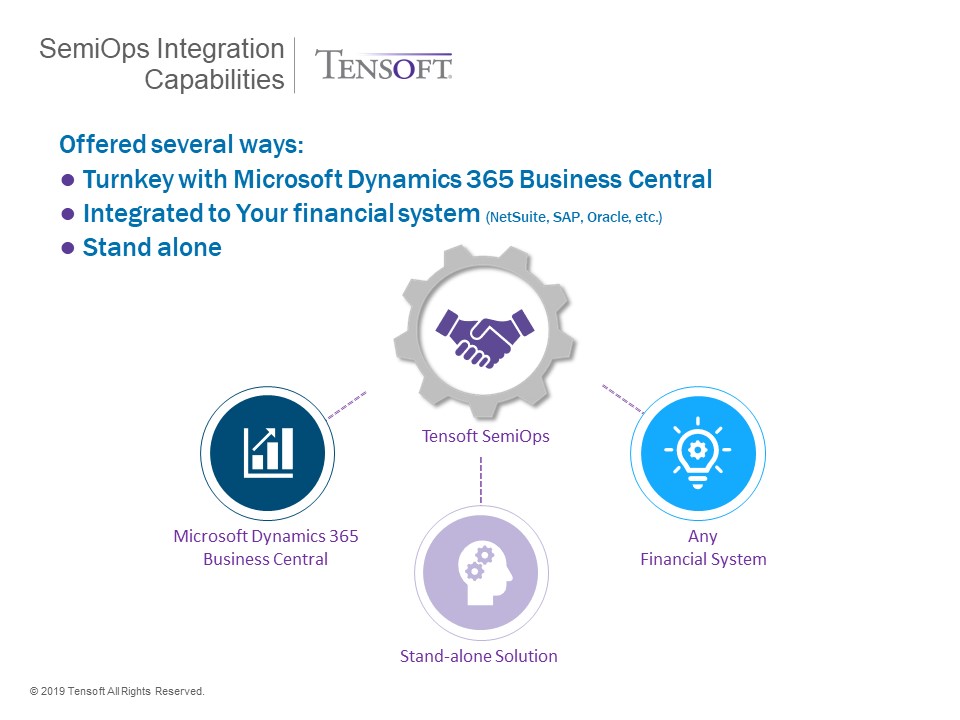 As you can see, Tensoft now offers SemiOps as: 1) a turnkey solution with Microsoft Dynamics 365 Business Central, or, 2) integrated with your existing accounting solution, such as SAP, NetSuite, Oracle or Sage, or. 3) as a stand-alone solution for your semiconductor operations.  So, it's easier than ever to adopt Tensoft SemiOps today. If you've never talked to us – or we haven't talked for a while – please do contact us today and see what you've been missing!
Other Helpful Posts: