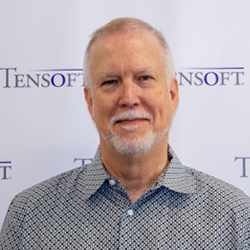 Every technology setup is looking to grow, and to grow rapidly. The point where your production and sales are starting to ramp is exciting and challenging. Investing in your next level of ERP needs to be done – the only question is when to do it. Choosing the right ERP solution can have a huge impact on the success of your technology start-up. There are significant advantages to getting your next ERP solution in place before you ramp – that the right solution will pay for itself by helping you grow. We've seen repeated evidence that companies built on a strong foundation of scalable systems face less challenges – dollars and time wise – during the production ramp phase and can be successful quickly.
Here are my top 3 reasons for implementing an ERP to support growth, before production ramp takes off:
Build a Strong Foundation for Growth
A lot of growth and scaling your organization is about adding people as you grow. Right now, each person you hire has personal experience and expertise in their area. However, as you add people the model switches from what the initial key people know to how you can have a shared understanding of what needs to be done. Systems – and Tensoft's combined solution specifically – help you get standardized system models in place to make it easier to bring on your team and have everyone work to the same operational / financial objectives.
Improve Operational Efficiency
In early stages, there is a trade-off on the dollars you invest compared to the other investment needs in your organization. Starting to implement a scalable systems solution now gets your team and organization focused on automation in finance and manufacturing and sales operations. You minimize the manual system processes and offline / spreadsheet-based systems. This saves you some now – and saves you even more longer term. You will need less people as you grow – and you will spend a lot less time undoing the manual systems people build if you have a solid platform in place.
Streamline Audits
There are early stage company needs that are better supported with systems as well. One of them is support for customer audits. It is common for customers to move from product acceptance to a review of your internal systems to make sure you can support the production process to meet their needs. A second early stage function is often an ISO audit for your production and quality process – and our product genealogy tracking is a huge help for this audit (along with helping your back-end test engineers understand the impact of a product configuration change).
An ERP Solution for Semiconductor Start-ups
Tensoft's fabless semiconductor management solution – Tensoft SemiOps – addresses the industry-specific needs of numerous semiconductor, IOT and AI companies and helps them scale. We offer Tensoft SemiOps three ways: 1) as a stand-alone solution; 2) bundled with Microsoft Dynamics 365 Business Central (for its core accounting/financial capabilities); or 3) integrated with any midmarket – enterprise cloud accounting/financial solutions (assuming modern APIs); including Netsuite, SAP and Oracle.
To learn more about Tensoft SemiOps and Microsoft Dynamics 365 Business Central, contact us today.