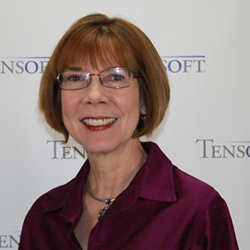 We've recently posted a great new customer case study to the Tensoft website that beautifully illustrates the benefits of cloud deployment. Focusing on our customer, Syndiant, the four-page case study describes how this technology industry start-up has been able to leverage Tensoft's industry-specific solutions in the cloud to quickly gain better visibility, control, and efficiency.
Syndiant's V.P. of Operations, Tupper Patnode, provided much of the commentary in the document, discussing in detail how Tensoft FSM and Microsoft Dynamics GP, running on a cloud platform provided by Tensoft partner SaaSplaza, enabled the company to comfortably plan and scale their growth from a $1 million company to $20 and up to a $60 million enterprise. Take a look at the Syndiant case study and tell us what you think by responding to this blog.
And, if you're planning to attend Microsoft Dynamics Convergence in Atlanta on April 10-13, discuss the particulars of the Syndiant project or your own future project with our own Michael Chadwick and Sonam Thandi in the SaaSplaza booth #1316. They will only be at the booth part of the time, so contact me ASAP if you'd like to arrange a time to meet.
See you in the Cloud!
For more information about Tensoft's products and services, please contact us. If you'd like to comment on this article, I encourage you to Tweet, post to Facebook or blog about it!