Tensoft hosted Momentum 2017, the 12th Annual FSM User Conference on Sept. 11-12. This once-a-year customer exclusive conference covered an extensive array of lectures and hands-on lab sessions on many relevant topics requested by our customers.
The opening session on Monday was delivered by Tensoft CEO, Bob Scarborough and Tensoft COO, Dan Berube. This was followed by introductions from the attendees, who shared their experiences as Tensoft FSM users.
Many interesting topics on Finance and Operations were covered throughout the day including "What's new in Tensoft FSM 2017?," "Sales and Operations Dashboards: Power BI," "Financial Systems Overview: Dynamics, Integrations, Options" and "Managing Engineering in Tensoft FSM." After lunch, the attendees broke up to attend hands-on lab sessions on "Tensoft FSM 2017 Enhancements" and "Microsoft Power BI" offered concurrently with the product and industry -specific sessions. We ended the day with a highly interactive and informative supply chain simulation game called "The Beer Game: Demand Analysis," followed by a relaxing evening out in downtown San Jose.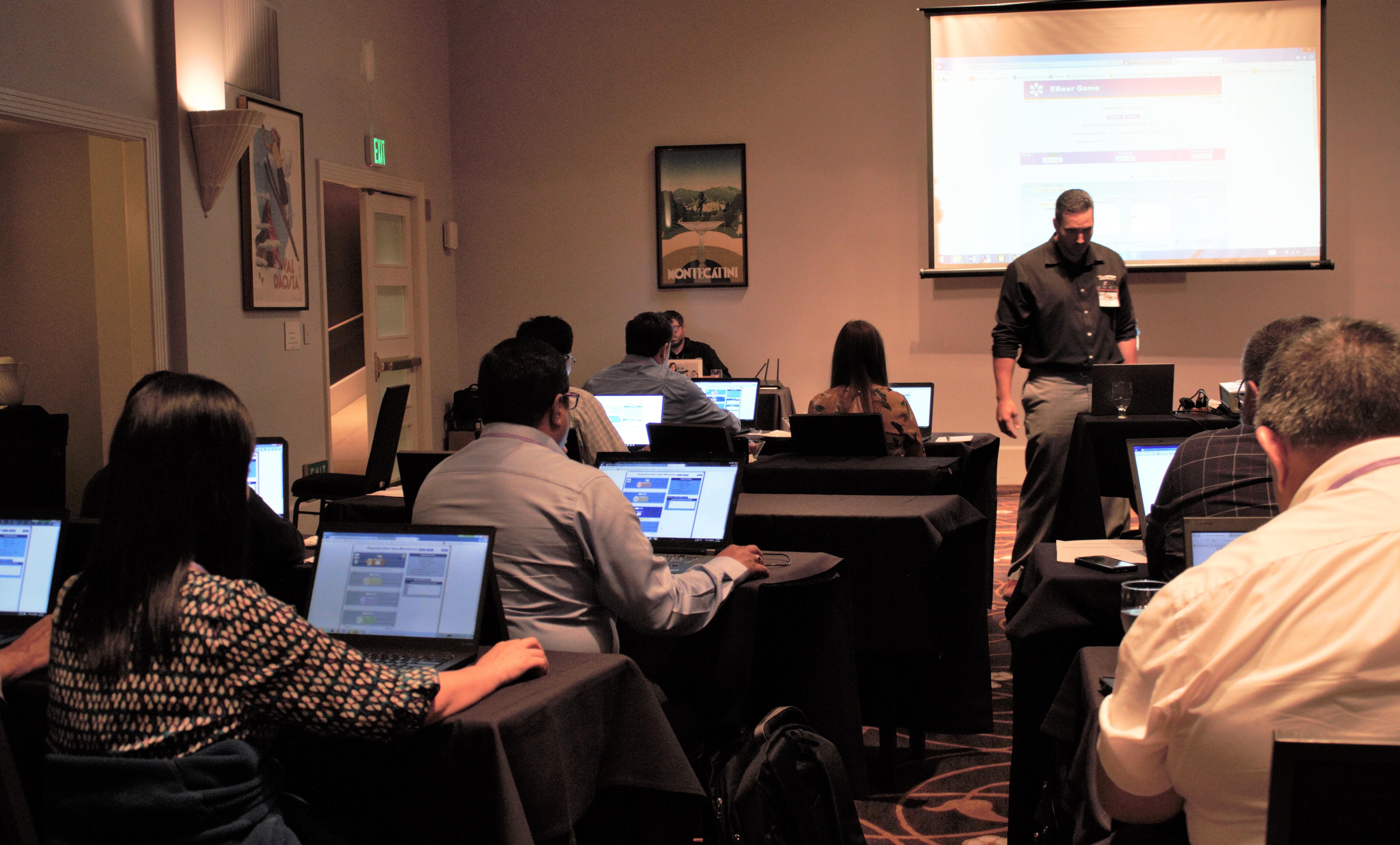 Off to a good start, Day 2 of Momentum was equally exciting and included a presentation on Tensoft's next generation sales order management solution,"DemandOps: Vision and Functionality." Later, the session on "ASC 606 Impact on Revenue Recognition" focused specifically on issues and solutions for companies in the semiconductor and IoT industries. The attendees also benefited from the hands-on learning, and had the opportunity to try out Tensoft SemiOps SI and Tensoft DemandOps in the lab.
We also had two engaging guest speakers on Day 2 of Momentum. Our first guest speaker of the day, Jasmine Dau, from Amkor presented on "Supplier Integration Best practices with Amkor." Our second guest speaker was Clint Jones, from Adesto Technologies, who presented "The Heartache of Distribution: Challenges and Solutions with Adesto." Finally, Momentum concluded with the "Product Direction Overview" and "Wishlist" session, where Tensoft customers get a chance to have a direct influence on Tensoft's product roadmap.
If you're a Tensoft FSM customer who missed this event, we encourage you to view this year's presentation slides and handouts on Tensoft CustomerSpace. And, be sure to plan on attending Momentum 2018!