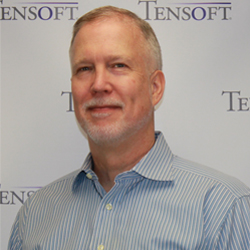 Over the last year, it's become common knowledge that the COVID-19 pandemic has disrupted global supply chains – almost every consumer has been affected in one way or another. One of the things that happened in the semiconductor industry is that chip production for the auto industry fell off in 2020 due to auto factory shutdowns and subsequent cancelled chip orders. At the same time, demand for computing and mobile device chips skyrocketed, as working online from home became critically important. Some end device industries received the semiconductor chip focus and while other end device industries downscaled because they figured that demand is going away. And then of course the rapidness of the recovery and the demand in more areas than expected has thrown the semi-industry into a turmoil. The supply chain robustness has become critical in the shortage of chips.
We've come a long way from former US Pres. George HW Bush's economic advisor saying, "computer chips, potato chips, what's the difference?" President Biden has made the Semiconductor one of its top industries that are critical for national security and supply chain robustness. It's not just the US who is viewing home expertise in the ability to produce, maintain and support semiconductor industry, it's many companies in the world. One of the key learnings from the pandemic downturn was to avoid the over dependence on other parts of the world geographically for economic viability. A lot of it may re-engage nationalism or national priorities over pure commerce in terms of some of the semiconductor industry play, and it remains to be seen how that plays out. Certainly, there has been investor interest in the industry again for the new company formation and growth.
Meanwhile we continue innovative ways for companies taking their products to market. More semiconductor companies have become module or end device companies where they're designing a special purpose chip and then they're building it into a board or a system or a module and selling that to get to market. In a time when there are shortages and end device companies are struggling to get the chips they need for production getting designed in can be challenging. We do also see a proliferation of companies in many different countries and markets – some of whom have been impacted significantly by Covid, most of whom are impacted by supply chain capacity, a number of which are companies with investment plus value to the investors and locations where they are founded.
Semiconductor time to market is dependent on selling device manufacturers on their chips – so they are dependent on the device manager marketing and development cycles, and the health of the markets those device managers serve. In times of shortage and supply chain constraint their tends to be over-production and excess ordering to try to get whatever capacity and product possible. This will lead to future adjustments (and a possible demand dip when the constraints are removed), but the push for supply chain robustness and 'controlling your own destiny on time to market' seem to be trends that may last.
A part of what's happening is that there will likely be more semiconductor companies than there were in the past. Some of it will be geared towards national priorities, but some of it is sort of the breadth of things that the chips go into is broadening which broadens the markets more and the creativity people are expressing in terms of shortening their time to market.
At Tensoft, we have helped customers address this with our Express solution. This fast start semiconductor operations management solution helps startups get going as quickly as possible with a short time to market. To learn more about SemiOps Express, read this fact sheet or contact us.