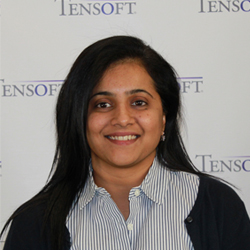 As you may know Tensoft Knowledge Base is a one-stop location for support and training resources for Tensoft customers. We host webinars on a regular basis to update our customers with the latest know-how on Tensoft products. These webinars and other customer exclusive resources – product and community – are available on Knowledge Base. This online platform is an excellent resource for a new Tensoft product user as well as a seasoned user.
The product resources include user guides, training videos, release notes, product lifecycle information, FAQs, etc., whereas the community features include an online forum/platform to request new features, share ideas and discuss industry topics. This provides a great opportunity for our customers to collaborate and learn.
The product categories include Tensoft products like SemiOps, Revenue Lens, MNC and Microsoft products like Microsoft Dynamics 365 Business Central and Dynamics GP. The items are further organized by type or functionalities. For example- The get started article in Tensoft SemiOps is organized as per the SemiOps modules – Standard, Production, Inventory, Setup, Finance and Planning.
The simple design makes it very easy to navigate.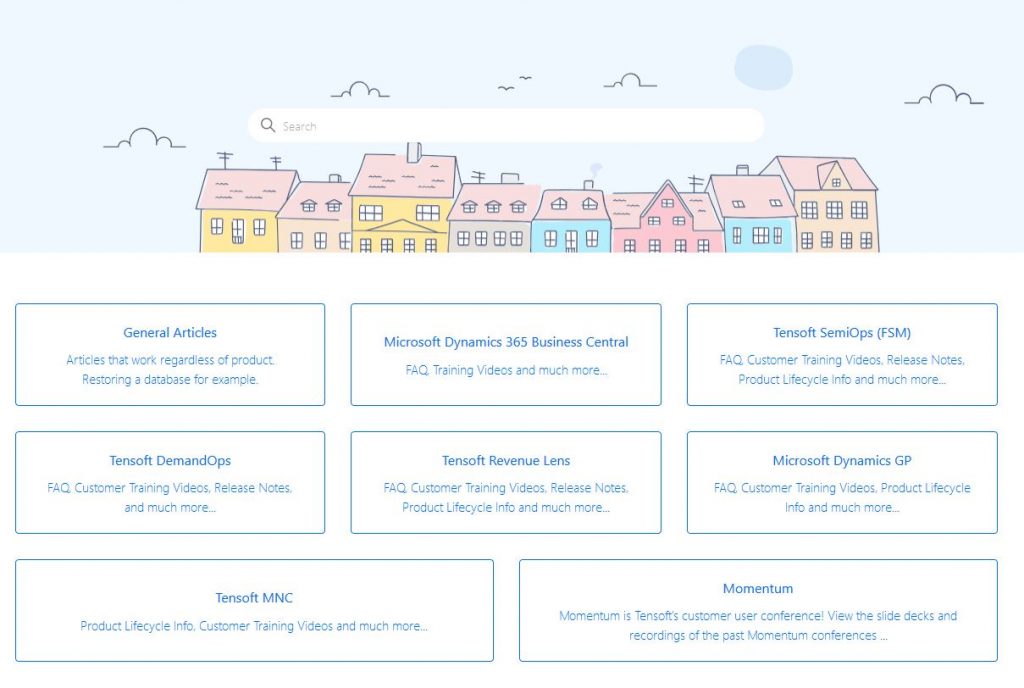 Our latest addition to the product categories is Tensoft DemandOps. Below is a sneak peek at some of the topics in DemandOps:
How to edit and delete an invoice
How to split shipment
Sales order management module
Revenue management module
Release notes
Momentum recordings
And much more…
Tensoft Support
If customers don't find answers to their questions, they can submit a support ticket with just one click in Knowledge Base. They can also track its status (open, awaiting your reply, solved) over here.
To learn about the benefits of using Tensoft Knowledge Base, click here. If you would like to know more about Tensoft products and services, contact us.