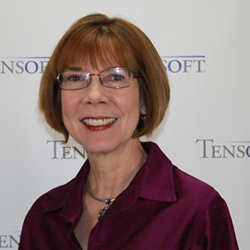 We are pleased to announce Momentum 2.0 – Tensoft's online user conference – for the third quarter of 2020. Open to Tensoft customers, it will be hosted on September 22 and 23. Momentum is an opportunity for our customers to get in-depth training, to interact, to get insight on the new product updates and to share ideas. As always, we have customer empowerment on our minds and have tailored the conference sessions to reflect it.




Momentum 2.0 is Virtual
In 2018, Tensoft's Momentum conference went digital with Momentum 2.0. Since then, it has been very easy for our customers to attend this user conference and enjoy this customer-exclusive benefit right from their desk. They now have the flexibility to attend just the sessions that they want. The sessions are interactive with a live Q &A.
Free Product Training
This two-day event is free and provides loads of opportunities to our customers to connect with product experts and learn best practices. The product tips and tricks help them optimize their operations and get the most out of Tensoft applications.
Conference Agenda
What's New in DemandOps
Tensoft DemandOps is evolving quickly and there are some exciting additions that we want to share. These new features enhance the user experience and improve productivity. Presented by Tensoft ERP System Support Consultant Monica Ramirez-Brennan, this webcast will cover the new order confirmation screen, how to edit documents in DemandOps, etc.
Understanding Cost Variances
In this webcast, Tensoft Business Systems Support Analyst John Ocampo will provide an overview of finance in Tensoft SemiOps, analyze the different types of variances and share some best practices.
Tensoft SemiOps: Tips & Tricks
Tensoft customers can learn some great tips and tricks in Tensoft SemiOps in this webcast presented by Tensoft Business Systems Data Analyst Eddie Gu.
Approval Workflows in Microsoft Dynamics 365 Business Central
Presented by Tensoft Business Systems Consultant Jason Ochipa, this webcast will provide an overview of the approval workflows – how to setup workflow and approval users, etc. in Microsoft Dynamics 365 Business Central.
Reporting with Microsoft Power BI
Several of our customers use Tensoft Power BI Dashboard for reporting. So, in this webcast Tensoft Power BI expert Jason Ochipa will walk through some examples and data sources in Microsoft Power BI.
If you would like to learn more about Momentum 2.0, contact us.