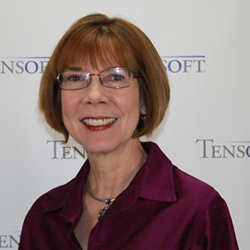 It feels like yesterday when we were bidding goodbye to 2020 and were ready to roll into 2021 hoping things will be back to normal. But 2021 surprised us all! It redefined "normal" in many ways. While none of us know how 2022 will look like, one thing you can be sure of is our commitment to provide the best SaaS solutions for semiconductor and high-tech industries.
As we close out this year, we want to share our list of top 5 blog posts that can help you gain more insights into Tensoft solutions.
Top 5 Questions from Operations Answered
We understand that finding the right ERP system for your semiconductor company can seem like a daunting process. To help with this process, we have shortlisted and answered the top 5 questions that we receive from semiconductor operations professionals who are not familiar with Tensoft. From the type of companies we have worked with to how we support unique manufacturing needs and work with your existing ERP, it covers everything!
Need Revenue Recognition Quickly? Check Out Tensoft's Express Solution
Are you a small to mid-sized business looking for a revenue recognition solution with quick implementation? Check out Tensoft Revenue Lens Express! Designed to produce rapid results and help you scale, this solution includes the revenue management module, contract billing management module and product configuration.
Current Trends in Semiconductor Industry
The COVID-19 pandemic has disrupted global supply chains. Read this informative blog post by Tensoft CEO Bob Scarborough to learn about the current trends in semiconductor industry!
Want to know the best practices to use rework or scrap and bonus? Read this blog post and understand some of the variables to consider when deciding whether you should use a rework or scrap and bonus.
Tensoft's Microsoft Dynamics ERP Practice
Did you know that Tensoft has created a separate website for its Microsoft Dynamics 365 Business Central content? Here is an informative blog post on why we did it, our expertise in Dynamics solutions, and our current implementation offerings!
To learn more about Tensoft, visit this page on our website or contact us today. If you would like to keep up with the latest trends in semiconductor or software industry, follow us on Twitter or LinkedIn.