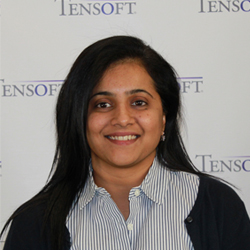 We heard you! And, we've added more content on your suggested topics. At Tensoft, we work closely with customers to develop training materials that will benefit you the most. We are pleased to announce the addition of new training materials for Tensoft SemiOps and DemandOps on Knowledge Base.
For those unfamiliar, Tensoft Knowledge Base is a one-stop location for customer exclusive training resources and support. You will find all the product resources from training videos to user guides to release notes to vision documents here.
Some of the new additions to SemiOps include:
Understanding SemiOps Supply Flush: Tensoft SemiOps planning module has several core functions and objectives. This document provides a deeper understanding of the supply flush function and the types of controls a planner has over the supply flush results.
Overview of SemiOps to Kind Connect Integration: As you may know, SemiOps (and DemandOps) are built to integrate to the financial system or ERP you choose. Modern APIs, clean business process flows, and the ability to integrate make this a reasonable process. This document focuses on SemiOps integration to Microsoft Dynamics 365 Business Central.
Dates in SemiOps: Understand the different ways of recording inventory transactions in SemiOps.
"How-to" documents to Standard Module: Get an in depth understanding of the Standard module in SemiOps, the Master Table Setup, Attributes, and much more!!

The new additions to DemandOps include:
2021 DemandOps Vision: This document discusses the 2021 development plan for DemandOps and dives deep into the functionality focus for each quarter.
Audit Events: Get an overview of the new Audit Events module in DemandOps.
Hold Status: Understand the Hold Status functionality – Part and Business Hold– in DemandOps.
Transit Time Feature: Understand the Transit Time feature designed to help with on time delivery and delivery planning.

To learn about the top 3 benefits of using Tensoft Knowledge Base, read this blog post. For more information, contact us today!